Suction Blowers – Electric Powered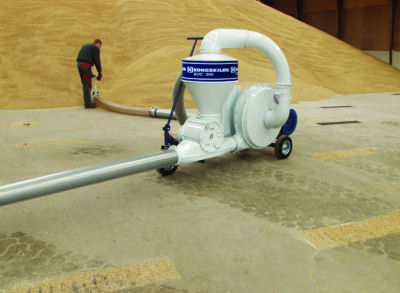 The electrically powered suction blowers type SUC-E are particularly suitable for smaller installations. They are ideal for types of indoor and outdoor pneumatic conveying jobs.

The SUC-E models are provided with wheels and can easily be moved from one job to another. Kongskilde offers a wide range of additional suction heads and pipe components to suit every conveying need.